Songbird's Journey: An Evening with Sherri Robbins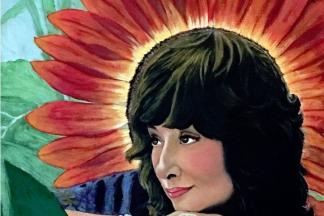 A magical, eclectic menu of original music in styles of funky folk, to bluesy-jazz, and a touch of Americana by local award winning singer/songwriter Sherri Robbins and her band.
Sherri is a native Marylander, of Scots-Irish and Cherokee ancestry. Woven through her material is the sweet Appalachian roots of her grandparent's people, to the savory blend of jazz, blues and gospel that have inspired her along the way. She has been involved in, or creating her own music for over 30 years.
Throughout her varied career she's performed her original music at the Rams Head Onstage in Annapolis, serenaded Alan Gershwin at his 90th birthday celebration, and written award winning songs that have traveled around the world.
"Songbird's Journey" is brought to life, in a musical and visual format. Dance is incorporated as well as storytelling. And with a group of talented local musicians, singers, and dancers-they all intend to rock your soul! So come out and be part of the journey.
Event Contact
Rebecca Jessop
446-502-2005
Event Details
Sunday, June 16, 2019, 7:00 PM – 9:00 PM
446-502-2005
Location
Add Event To Your Calendar