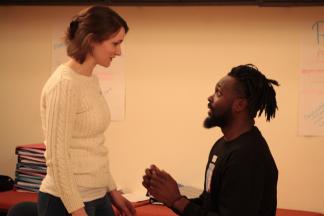 Core theatrical concepts will be introduced and explored through fun, dynamic, and intimate class experiences inspired by subjects of popular interest to recent Everyman Education students. Taught by Resident Company Members and Everyman Teaching Artists, this summer is sure to inspire and excite!
ACTING FOR THE CAMERA
Translate the skills of the stage actor to a much smaller stage- the camera. This beginning look at key film concepts, invites students to learn more about on-set etiquette, authentically connecting to the camera as a partner, and playing with a variety of on-camera texts from scenes to solo work.
Event Contact
4436157055
Event Details
Tuesday, July 23, 2019, 6:30 PM – Thursday, August 1, 2019, 8:30 PM
Location
Add Event To Your Calendar