Exhibition - Reflections: A Brief History of Looking at Ourselves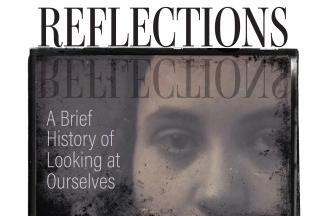 Starting with early portraiture, "Reflections: A Brief History of Looking at Ourselves" is a new exhibition exploring themes of identity and place that are at the cornerstone of human experience and widely examined in contemporary photography. The year-long exhibition draws from the Maryland Historical Society's photograph holdings, including daguerreotypes, salt prints, glass negatives, silver gelatin and digital prints.
"Reflections" specifically examines how portraiture has developed—beginning around 1840—and progressed over the years to the point where we can so easily take and share self-portraits, or "selfies," today. Themes such as identity, belonging, place, and the gaze—in all their manifestations—will be explored, as well as sub-themes of family portraits, sports, work life, childhood, sexuality and transportation.
The exhibition's co-curators are Joe Tropea, Curator of Films and Photographs at MdHS, and Elena Volkova, Assistant Professor of Photography at Stevenson University.
Event Contact
Jennifer Michael
410-685-3750
Event Details
Wednesday, January 22, 2020, 10:00 AM – 5:00 PM
Repeats weekly Wednesday and Thursday and Friday and Saturday -- until Wednesday July 1, 2020.
Sunday, January 26, 2020, 12:00 PM – 5:00 PM
Repeats weekly Sunday -- until Sunday June 28, 2020.
410-685-3750
Location
Add Event To Your Calendar