Carving Live With Lorraine Imwold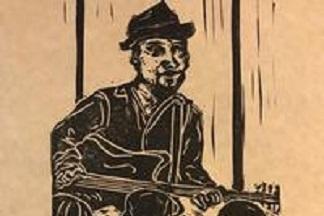 arving Live With Lorraine Imwold
Learn the basics of designing, carving, and printing your own fine art print from still life or imagination.
All supplies are provided, just bring your creativity.
Learn how to prepare a quick sketch to be transferred to your print block, the proper knife skills and how to prioritize your carving strokes to get the most of your design. Each artist will go home with at least one hand pulled fine art print of their work and their print block (you can print from them again!)
Lorraine Imwold:
Baltimore based printmaker, who as an untrained artist is constantly seeking growth and evolution through art. Experimenting with different medias, and materials, subject matters expands and informs her printmaking. Specializing in Live and En Plein Air printmaking, she works to create art that is timely and meaningful for the audience or exhibit.
Event Contact
Cyd Wolf
410-752-4515
Event Details
Sunday, July 14, 2019, 1:00 PM – 4:00 PM
Location
Add Event To Your Calendar