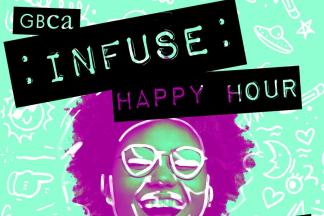 Join master makers, creative thinkers, renegade rebels, out-of-the-box worshipers, and non-profit workers, for booze, bites, and banter at GBCA's INFUSE happy hour the first Tuesday of every month. See you there!
Event Contact
Nick Horan
410.230.0200
Event Details
Sunday, June 2, 2019, 5:30 PM – 6:30 PM
Repeats monthly 12 times.
Free Admission
Location
Add Event To Your Calendar