Unpub 9 - Unpublished Games Festival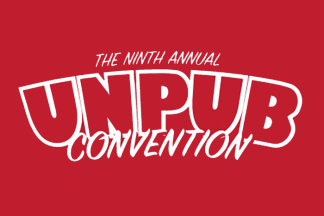 Come play test the board games of tomorrow, today! For 3 days starting on March 22, 2019, Unpub will host our ninth annual Unpublished Games Festival with over 100 game designers, 2 incredible special guests (game designer Rob Daviau & artist Kwanchai Moriya), exciting vendors, and tons of great table top games waiting to be played!
Friday 5PM - 12AM
Saturady 12PM - 12AM
Sunday 12PM - 10PM
Admission for the public is FREE!
Event Contact
Brad Smoley
Event Details
Friday, March 22, 2019, 5:00 PM – Saturday, March 23, 2019, 12:00 AM
Saturday, March 23, 2019, 12:00 PM – Sunday, March 24, 2019, 12:00 AM
Sunday, March 24, 2019, 12:00 PM – 10:00 PM
Free Admission
Location
Add Event To Your Calendar