MARCUS DAGAN: "SONGS BY LEONARD COHEN, TOM WAITS AND ME"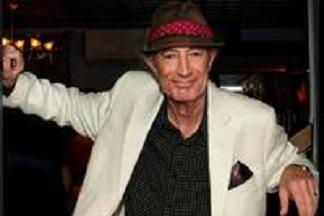 Marcus continues to delight our audiences with his unique style and ability to "wear" a lyric.He has always wanted to include music by Tom Waits in a show, and we all know how well he interprets Leonard Cohen. Not many artists cover these two great composers so this is a great opportunity to hear some rarely heard classic songs. Marcus says all artists need a starting point and listening to others work gradually defines what a performer becomes in his own right, Leonard and Tom were his starting points. With a guest appearance by cabaret artist, Mariah Bonner,
We look forward to your company.
Event Contact
Cyd Wolf
410-752-4515
Event Details
Thursday, February 21, 2019, 6:00 PM – 9:00 PM
1
Offer good
02/19/19

to

02/21/19
Redemption Instructions
Five tickets are offered at half-price for each Cabaret performance. To claim yours, please call Germano's PIATTINI to make a reservation for dinner and the show. Mention this CultureFly discount when you do so. We will process your half-price ticket purchase during your call. Thank you! (410) 752-4515
Location
Add Event To Your Calendar