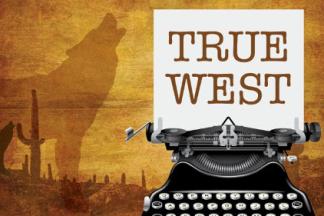 Pulitzer Prize winner Sam Shepard's explosive play about sibling rivalry and human nature, True West examines the relationship between Austin, a screenwriter, and his older brother Lee. In the kitchen of their mother's home, the brothers find themselves forced to cooperate in the creation of a story that will make or break both their lives, each finding himself admitting that he had somehow always wished he were in the other's shoes.
CCBC Catonsville Center for the Arts (ARTS) | Theatre
800 S. Rolling Road, Baltimore, MD 21228
March 28 at 11:10 a.m.
March 29 & 30 at 7 p.m.
March 31 at 3 p.m. (ASL Interpreted)
April 1 at 10 a.m.
General admission: $10
Seniors, students, CCBC faculty/staff/alumni: $5
Free for CCBC students with current I.D.
Purchase tickets online https://www.ticketreturn.com/prod2/client.asp?ClientID=107&BeginDate=3/1...
For more information, contact:
Lisa Boeren
[email protected]
Box Office: 443-840-ARTS(2787)
Event Contact
Lisa Boeren
4438402787
Event Details
Thursday, March 28, 2019, 11:00 AM – 1:00 PM
Friday, March 29, 2019, 7:00 PM – 9:00 PM
Saturday, March 30, 2019, 7:00 PM – 9:00 PM
Sunday, March 31, 2019, 3:00 PM – 5:00 PM
Monday, April 1, 2019, 10:00 AM – 12:00 PM
4438402787
Location
Add Event To Your Calendar