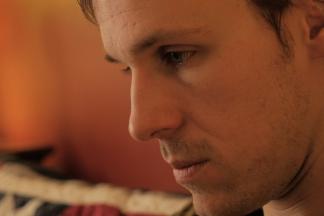 THE SUNDAY SESSIONS is an intimate portrait of one man's struggle to reconcile his religious conviction and sexual identity. The observational documentary chronicles the turbulent journey of Nathan as he attends conversion therapy in hope of changing his sexual orientation.
Conversion therapy is the controversial, non-scientifically based process which aims to convert an individual's sexual orientation from homosexual to heterosexual. Although it has been discredited by all major American medical, psychiatric, psychological, and professional counseling organizations, some therapists still offer the service for reasons almost exclusively rooted in a conservative religious belief system.
The filmmakers had unfettered access to these secretive and controversial therapy sessions and have crafted an emotional and psychological drama which chronicles two years of Nathan's struggle.
Join us for a discussion after the film with the filmmaker, Richard Yeagley.
Richard is the founder of Dickie Bruce Productions, a company which specializes in the production, marketing, and release of non-fiction films. His debut documentary, The Tradesmen: Making an Art of Work was aired regularly on PBS affiliates and features Mike Rowe of Discovery Channel's Dirty Jobs. Additionally, Richard is the Head of Production and co-founder of Light Street Studios (LSS), where he is the lead writer and producer. LSS is a brand, marketing and production studio working with a network of film and marketing industry experts to develop, produce, distribute, amplify and measure the impact of branded entertainment.
$10, $7 MEMBERS (+$3 at the door)
Event Contact
Samantha Mitchell
Event Details
Sunday, February 17, 2019, 3:00 PM – 6:00 PM
Prices:
$7 for members (+$3 at the door)
–
$10 (+$3 at the door)
Location
Add Event To Your Calendar