RENEE GEORGES PRESENTS "VALENTINE'S DAY: JAZZ FOR LOVERS"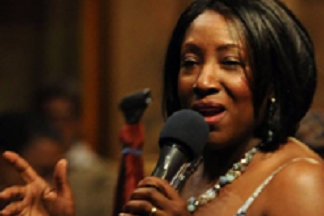 Love is all we have, the only way that each can help the other. -Euripides
Celebrate the special evening in the Cabaret Room, with a three course $35 fixed price menu and love songs of the past & present to sooth your palate. Native Californian, Renée Collins Georges is a professional and international touring vocalist; a 2017 Mid-Atlantic Jazz Vocal Competition Finalist; a voice over and teaching artist. Join Renée and her trio: Justin Taylor, piano; Herman Burney, bass and Philip Thomas, drums for a night of timeless love songs.
Event Contact
Cyd Wolf
410-752-4515
Event Details
Thursday, February 14, 2019, 6:00 PM – 9:00 PM
Location
Add Event To Your Calendar