Columbia Orchestra: Visions of Home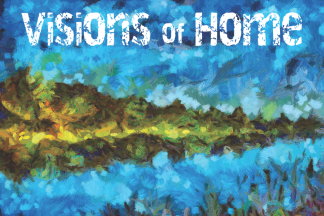 Come hear the Columbia Orchestra perform classic works like Dvořák's Scherzo Capriccioso and Strauss' Rosenkavalier Suite with new works by Sarah Kirkland Snider, and Daniel Roumain. Sarah Kirkland Snider's Hiraeth was inspired by childhood visits to her grandparents in Salisbury, North Carolina, and will accompany Mark DiChiazza's film of everyday life in small towns. Haitian-American composer and violinist Daniel Roumain's La, La, La, La is a classical take on the dance club scene rounds out this exciting and eclectic program.
Come to the pre-concert lecture given by Bill Scanlan Murphy at 6:30!
Event Contact
Katherine Keefe
(410) 465-8777
Event Details
Saturday, December 1, 2018, 7:30 PM – 10:00 PM
Prices: – Array
(410) 465-8777
1
Redemption Instructions
Use Code GBCA50 at checkout to get 50% off. Limit, 4 per order.
Location
Add Event To Your Calendar