AN EVENING WITH STEVE DORFF: THE HIT SONGS AND THE STORIES BEHIND THEM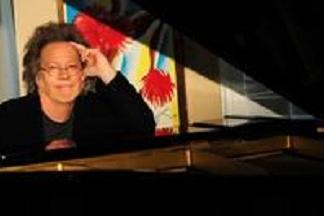 Songwriters Hall of Famer Steve Dorff's career spans five decades with over 400 songs and numerous No. 1 hits recorded by legendary artists such as Barbra Streisand ("Higher Ground"), Celine Dion ("Miracle"), Anne Murray("I Just Fall in Love Again"), Kenny Rogers("Through the Years"), George Strait ("I Cross My Heart"), Eddie Rabbitt ("Every Which Way But Loose"), and countless others. Dorff is a gifted composer in every musical field and has over 28 placements in TV series such as Murphy Brown, Growing Pains, Murder She Wrote, Columbo, Reba, Spenser: For Hire, Just the Ten of Us, The Singing Bee, and feature films such as Every Which Way But Loose, Pure Country, Bronco Billy, Rocky IV, Tin Cup, and Honkytonk Man.
Enjoy an evening of live entertainment by one of the greatest songwriters and composers of our time, as Steve performs many of his best-loved hits and shares the fascinating stories behind them.
Event Contact
Cyd Wolf
410-752-4515
Event Details
Wednesday, November 14, 2018, 6:00 PM – 9:00 PM
Prices: – Array
1
Redemption Instructions
Five tickets are offered at half-price for each Cabaret performance. To claim yours, please call Germano's PIATTINI to make a reservation for dinner and the show. Mention this CultureFly discount when you do so. We will process your half-price ticket purchase during your call. Thank you! (410) 752-4515
Location
Add Event To Your Calendar