Baltimore Symphony Orchestra: Sibelius Symphonies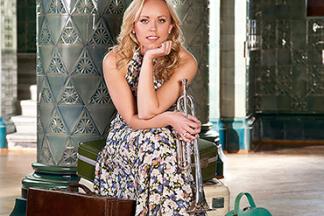 Hannu Lintu, conductor
Tine Thing Helseth, trumpet
KRZYSZTOF PENDERECKI Concertino for Trumpet and Orchestra (North American Premiere)
HUMMEL Trumpet Concerto
SIBELIUS Symphony No. 6
SIBELIUS Symphony No. 7
Sibelius's final symphonies, No. 6 and No. 7, are led by one of the world's consummate Sibelius interpreters, Finnish conductor Hannu Lintu. The Sixth is delicately beautiful and mysterious, and the Seventh features one of the most powerful endings in classical music. Norwegian trumpet virtuoso Tine Thing Helseth joins the BSO for a stunning showpiece, the popular Hummel Trumpet Concerto, as well as the North American premiere of Penderecki's Concertino for Trumpet and Orchestra.
Event Contact
Ticket Office
4107838000
Event Details
Thursday, October 4, 2018, 8:00 PM – 10:00 PM
Saturday, October 6, 2018, 8:00 PM – 10:00 PM
Prices: – Array
4107838000
1
Redemption Instructions
Visit bsomusic.org and use code HALFOFF to receive the discount. Excludes premium seating areas.
Location
Add Event To Your Calendar