Summer Blitz Film Screening - Two films by Charles Cohen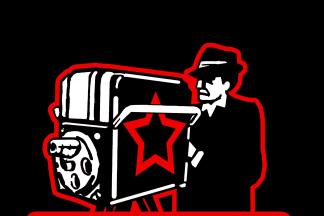 Eyesore Productions Presents
Summer Blitz Film Screening
Two films by Charles Cohen
August 31 – A Crooked Tune: An Old Time Fiddler in a Modern World
For eight years, filmmaker Charles Cohen followed Dave Bing, one of this country's preeminent Old Time fiddlers, from the backwoods of West Virginia to the pubs in England and back again. The result is an exploration of a thriving musical form that is in no need of saving but rather prefers to twist and turn under the radar, which ironically is the very attraction for the young and old looking for a break from the digital age. It makes Dave Bing wonder can Old Time survive its new-found success?
Screening followed by Live Music by Secret Special Guests
September 1 – Heel on Red: The Life and Photography of Sam Holden
An Experimental and Unusual Documentary Short. A hydraulic-infused trip of Analog Photography about Baltimore's own Sam Holden. A Tale of Love, passion; the good stuff!
Suggested for Mature Audiences
Screening followed by Live Music by Secret Special Guests
Event Contact
410-752-8558
Event Details
Friday, August 31, 2018, 8:00 PM – 11:00 PM
Saturday, September 1, 2018, 8:00 PM – 11:00 PM
410-752-8558
Location
Add Event To Your Calendar