Intro to Improv Acting w/ Michael Harris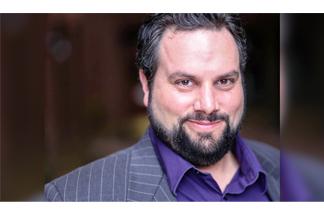 Learn the basic skills of Improvisational Theater from Michael Harris, the Artistic Director of Baltimore Improv Group, including universal skills of listening, agreement, immediacy…and fun! The focus of this class is to develop the confidence to step on stage without advance planning and to learn how to trust your scene partner and yourself. We will apply basic improvisation techniques to a style called Short Form. Short Form is most widely known in games played on "Whose Line is it Anyway?" The class will run for seven weeks and finish with a showcase performance where you will dazzle your friends and family with your newly developed skills.
Tuesdays JAN 9 - FEB 20 (INCLEMENT WEATHER DATE: FEB 27) | 7PM-9PM | $200, $180 MEMBERS
Event Contact
Creative Alliance
410-276-1651
Event Details
Repeats weekly Tuesday -- until Tuesday February 20, 2018.
Prices: – Array
410-276-1651
Location
Add Event To Your Calendar