Actor's Lab Tries: Public Speaking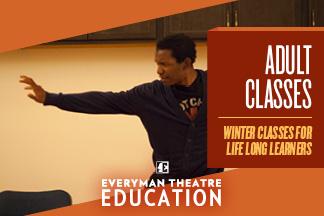 Build confidence! Look your scene partner in the eye, support your voice, and find the tools of persuasion at the forefront of any actor's process. Whether you are a business professional or looking to assert yourself in small and large groups alike, this class shares tips of the theatre trade for bringing your best self to any social, professional, and artistic scenario.
Age Group: 18+
Tuition: $185
Event Contact
Lisa Langston
443.615.7055 ext 7142
Event Details
Repeats weekly Tuesday -- until Tuesday March 20, 2018.
Prices: – Array
443.615.7055 ext 4172
Location
Add Event To Your Calendar