Story Explorers: Character Circus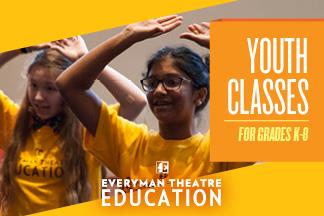 With stories as our guide, young actors utilize narrative structure as a story map for dramatic journey. Identifying key elements of each tale, bringing characters to life, and using the conflicts and themes for independent and group creation, each class features a new tale to tackle! Using all elements of the performing arts from dance, music, drama, and design, this class excites imaginations. The final class Story Explorers share highlights of their travels for family and friends. This session—Character Circus: Favorite characters collide in this one-of-a-kind circus!
Age Group: K-2nd Grade
Tuition: $140
Event Contact
Lisa Langston
443.615.7055 ext 7142
Event Details
Repeats weekly Saturday -- until Saturday March 3, 2018.
Prices: – Array
443.615.7055 et 7142
Location
Add Event To Your Calendar