Full Circle Dance Company Presents - She Rises: Strength, Soul, Survival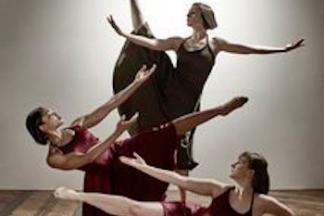 Full Circle Dance Company Presents - She Rises: Strength, Soul, Survival
April 8, 9, 29, 30
Saturdays at 8pm, Sundays at 2:30pmAbout the Show
She Rises is an evening of intimate works by choreographers from the region and beyond that together shine a light on women's creativity, individuality, and resilience. Touching on such issues as race, motherhood, history and memory, and perseverance, these works invite the audience on a journey that is both physical and emotional.
Artistic Director: Donna L. Jacobs
Featured choreographers: Donna L. Jacobs (Ellicott City MD), Hope Brown Byers (Columbia MD), Travis Gatling (Athens OH), Allison Powell (Westminster MD), Theresa DeAngelo (Lutherville MD), and Jennifer Seye (Sykesville MD).
About the Company
One of the area's most active and visible professional dance companies, Full Circle tackles challenging themes and performs exciting choreography from a variety of modern dance traditions. This 16-member company draws dancers from Maryland, West Virginia, Virginia, and Washington DC, and performs frequently throughout the region. The company makes special efforts to collaborate with artists from other disciplines and to reach beyond traditional audiences for dance. Full Circle has performed extensively throughout Maryland as well as by invitation in Washington DC, Arizona, Ohio, Virginia, New York, and Connecticut.
Full Circle Dance Company Website: www.fullcircledancecompany.org
Event Contact
443-874-4917
Event Details
Saturday, April 29, 2017, 8:00 PM – 10:00 PM
Sunday, April 30, 2017, 2:30 PM – 4:30 PM
1
Location
Add Event To Your Calendar